Uniquely designed direct mail fundraising packages customized to your needs.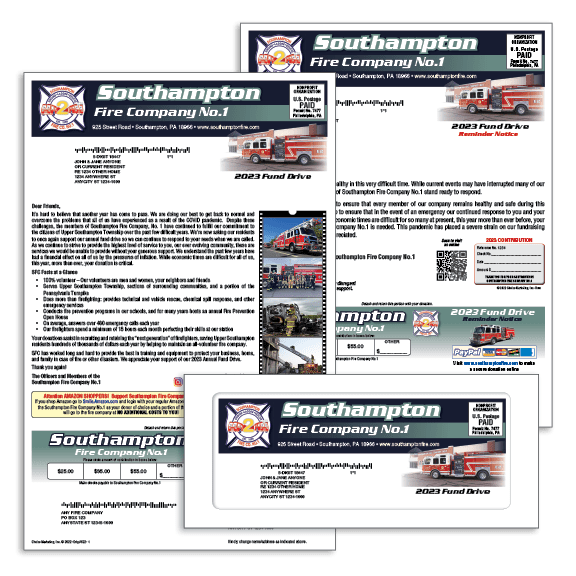 Standard Full View
Our most popular and economical package we offer, designed to be eye catching and stand out from other mail pieces. It has a very flexible format allowing our customers to add and subtract pieces to fit their budget.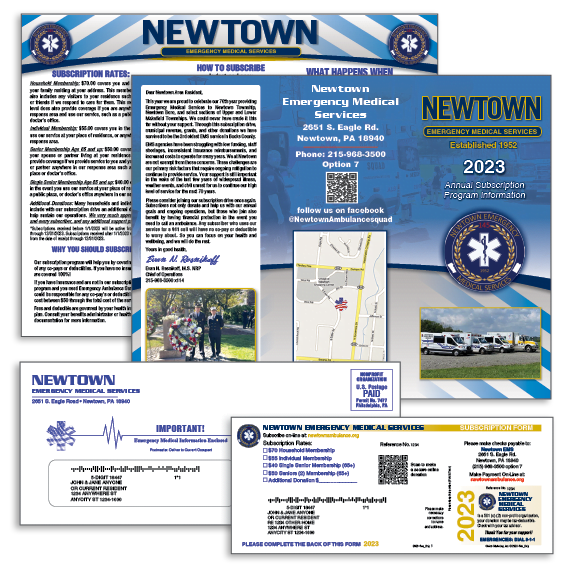 Subscription Card & Letter
Our long-standing and effective mailer. It has been popular with our EMS and ambulance services providers that do a large volume of mail pieces.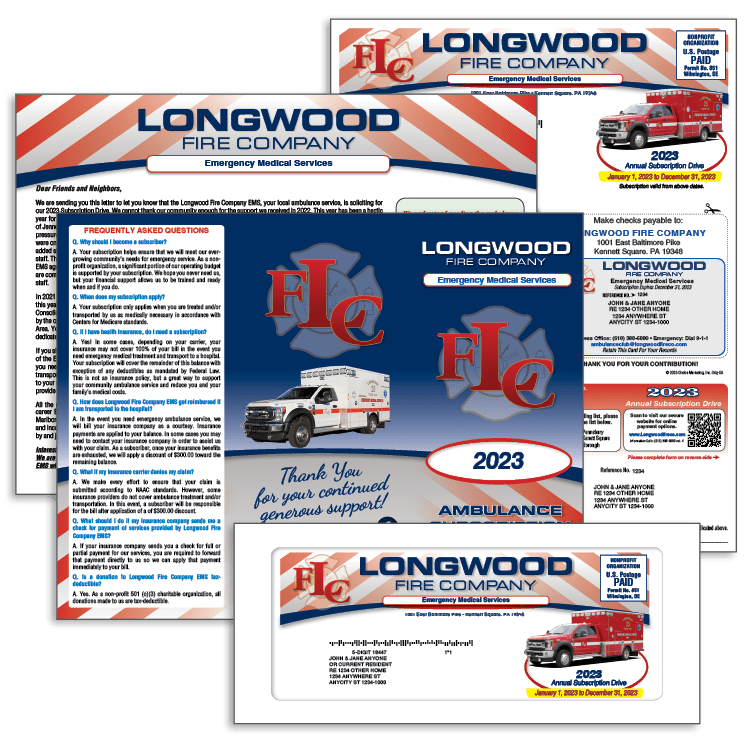 Donation Form & Letter
Another one of our popular mailing packages. The full-page form and newsletter offer a full-view finished look but with a traditional tri-fold newsletter for departments that have more information that they need to convey to their residents and businesses.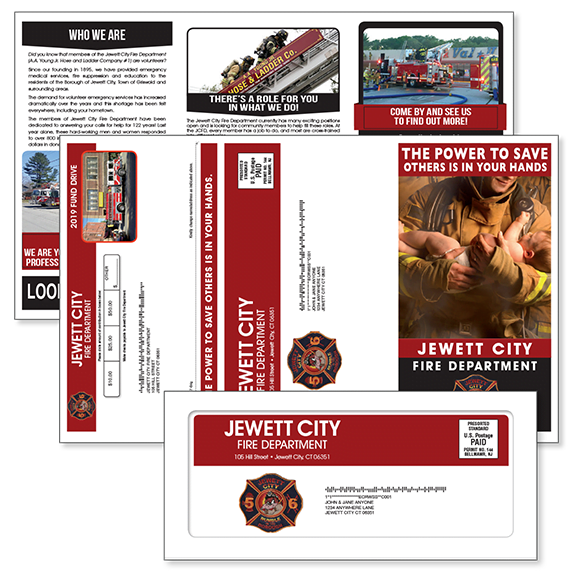 Hybrid Full View
Another very effective package that offers the tri-folded newsletter with an attached donation form in a full-view window envelope. This is a popular choice for departments that mail recruitment drives or ambulance subscription drives.
Customize Any of Our Packages!
We recognize that not all organizations have the same needs or budget. That's why we can personally craft a mailing that will suit your needs.
Choice Marketing is such a great company to work with. We have been using them for over 15 years and everyone that I've dealt with has been fantastic. Our sales representative is always checking in to see how everything is going and to lend a hand when needed. They definitely provide great customer service